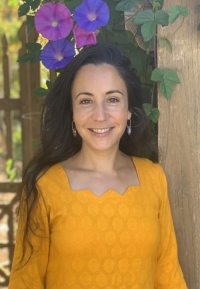 When

| | |
| --- | --- |
| Friday, January 17th; | 5:30 pm - 6:30 pm |

Where
Downtown Sebastopol (location shared upon registration)
Cost
$20 - $30 per group (sliding scale)
Add to Google Calendar
Let us join together to cultivate loving kindness and expansive presence toward Self and Other.

This four-series group welcomes complete beginners as well as experienced meditators, alike. Each week, we will engage in simple sitting meditation as well as learn self-healing practices to uplift ourselves and enhance our lives. The group practice will draw from a few different forms of sitting meditation, including: Mindfulness, Loving Kindness, meditations from the Kundalini Yoga tradition, and Guided Deep Relaxation.

The group will meet on 4 Fridays (2 in December & 2 in January) from 5:30 - 6:30 PM in a small group setting in downtown Sebastopol. An oasis of sanity during these insane times

:



December 6, December 13 & January 10, January 17

Attending all 4 groups is recommended but not required.
Register at:

[email protected]

or (707) 892-3215

This class is offered by Rebecca Sarino M.A., a local yoga and meditation teacher and healing practitioner.