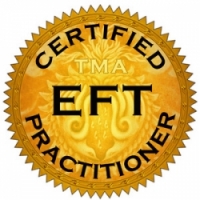 EFT Workshops in Santa Rosa
Level 1 :: Feb 15-16, 2020
Level 2 :: Feb 17-18
New: Bring a Friend Discount - $100 off when you enroll together



EFT (Emotional Freedom Techniques) or "Tapping" is a surprisingly simple, easy-to-use and permanent way of helping almost anyone with almost anything.

Join master trainer Rob Nelson for one or all of these powerful trainings and learn how to rapidly clear anxiety, neutralize disturbing memories, erase addictive cravings and address physical conditions like allergies, pain, fibromyalgia, etc. by releasing their emotional contributors.

Meet wonderful new friends, work through some of your own issues and learn a truly life-changing tool. If you've heard great things about "tapping" and you want a rock solid foundation to bring these amazing results for your clients, friends or love ones, then this is the training you've been waiting for.

Become a Certified Practitioner!

Many people take these workshops for personal development, however they're also professional level trainings and part of the Tapping the Matrix Certification Program.

Streamlined and affordable, our certification program provides expert training beyond the live workshops with group and individual mentoring, access to practice clients and swap partners, business development and tons of support. The requirements are simple and straightforward, and our program is a true journey of personal development.

To register or for more information click here

Are These Workshops For You?
They can be taken by anyone seeking powerful personal development or wanting to help family and friends.

Along with learning amazing skills, the practice sessions often provide life-changing growth.

Becoming a highly successful EFT practitioner is more than just memorizing new skills. We help you develop your intuition, experience real confidence, release your own blocks to success and deeply ground yourself in using this powerful tool.

Both workshops together provide 28 hours of California CEs for LMFTs, LCSWs, nurses and licensed psychologists*

Personal Benefits:



Let go of negative limiting beliefs holding you back from love, success and being your most authentic self
Experience New Levels of personal peace and freedom from stress
Discover new energy, enthusiasm and direction by releasing the past

Professional Benefits:



Provide sessions with dramatic benefits that get clients excited and wanting more
Be part of a growing international movement of healing practitioners
Learn to work via Skype, Zoom, Facetime and phone with virtually anyone anywhere
Become a Certified Practitioner to establish professional credibility
Learn how to help almost anyone with almost any issue - and how to specialize in whatever areas excite you most

These are NOT dry, academic trainings! These workshops are fun and fast paced, with exercises, practice sessions and live demonstrations. And there's plenty of opportunity to work through your own issues. You'll enjoy powerful growth experiences that give you the skills and confidence you need to be a successful practitioner.

In Level 1 you'll learn:
What is EFT and why is it so effective?
The Basic Recipe, 9-Gamut and additional tapping points
Ending Cravings and Addictions
EFT for Physical Issues and Pain
Emotional Trauma: what it is and how to clear it
Psychological Reversal and Secondary Gain
The Tell-a-Story Technique
Addressing Weight Issues
What to do when EFT isn't working….and a whole lot more!

The next Matrix Reimprinting training will be Sept 28-29, 2019.
Rob is one of only 4 Matrix Reimprinting trainers for North America and his EFT workshops provide a beautiful foundation for Matrix - an advanced technique used to resolve trauma and replace negative core beliefs. Click here for more information about Matrix Reimprinting.

Our venue is a beautiful Victorian parlor with bay windows and lots of natural light - on 3rd Street in Santa Rosa.

To Register or for More Information Click Here!
Or give Rob a call at 707-280-8134

"Rob is brilliant, passionate and very funny. Drawing stories from his private practice, he illustrates concepts and answers questions with memorable, real world examples. Rob's classes feel safe and intimate, and his humor keeps people laughing as they learn"

"If you are someone who likes to improve yourself, then this training will save you a lot of time and money. You can use it on yourself for free, for life, with impressive results. If you are a therapist, then this training will help you to help your clients even more effectively, even if you were already getting great results"

"Rob is fun to watch and listen to. His presentation is clear and well-informed. I like that he comes from a place of generosity and is motivated to share his knowledge to help humanity in general. It matters to me who I work with and I'm glad I picked Rob as my trainer. In fact, I would say that considering how much I enjoyed myself and what I came away with after only 6 days, it was the best training I've ever had"