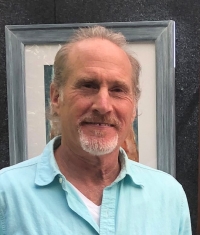 Recognition Arts Circle





An intimate online Process Art and Inquiry Group facilitated by Michael Zieve.
Wednesday morning group currently closed. Fridays from 1:30 to 4:00 pm open.
New evening groups forming on tuesday or thursday from 7:00 to 9:00pm.



"There are no rules. That is how art is born, how breakthroughs happen.
Go against the rules or ignore the rules. That is what invention is about."

"I'd rather risk an ugly surprise than rely on things I know I can do."

Helen Frankenthaler






For newbies and those of you who already know the revelatory and grounding experience of expressive arts, this is an opportunity to move deeper into your intuitive capacity with the support of kindred spirits.

Recognition in this sense means the art of knowing who we really are beyond our self referencing. The present moment demands our deepest inquiry into our true nature and together we can really support a compassionate, embodied experience of play and discovery. We welcome ourselves fully, inclusive of the habits of mind that hold us hostage to our stories and in the process glimpse our freedom.

Format: In the first hour of class we ease in out of the masked (sheltered) world into an intimate WE space with a grounding meditation, and brief check in.

I then use poetry, insightful readings and/or slide shows to inspire a passionate exploration. These teachings come from assorted visionaries and mystical traditions, master visual artists, non dual teachers, channels of the elemental worlds, Michele Cassou, Shaun Mcniff, Thomas Huebl, Sufi Masters, Bill Plotkin, Carl Jung, James Hillman, Alchemy, Jean Klein, Taoism, Advaita Vedanta, Kashmiri Shaivism, Joseph Rael and Pueblo Mysticism, among others.

After a short movement segment the next hour or so is devoted to your expression using your choice of

painting and/or drawing, writing as well. The last segment is sharing our process and/or what we created, also what we want to share from the previous week.

These classes are similar to the classes I offered at Sebastopol Center for the Arts and the

Petaluma Arts Center.

Beginners welcome and artists too.

Suggested materials list: Any paint media including, tube watercolor, liquid watercolor, acrylic, tempera, gouache, ink and any drawing media including, crayons, oil crayon, watercolor crayons, watercolor pencil, charcoal and one required substance.....Beginners mind.

Drop ins welcome. Groups are ongoing.

By donation: $10-$40

For more information or to register, contact Michael at 707 634 4640

or

[email protected]

http://michaelzieve.com/



About Michael:

Michael studied at Rhode Island School of Design and holds a BFA from the School of the Art Institute of Chicago (SAIC). He has exhibited his work both nationally and internationally. His artwork is a dialogue between inner and outer worlds, inspired by nature and imagination. In 2004 he began leading workshops in Intuitive Paint Process influenced by a variety of teachings in expressive arts and non-dual teachings. He lives and works in Sebastopol, Ca.

Student Comments:

Michael's Online groups offer so many advantages. Obviously, I have the privacy of my own space, which also means I have ready access to my own materials, and the luxury of continuing my art exploration after the group has signed off. Not so obvious, perhaps, is that online learning has added motivation for setting up a studio area, and scheduling creative time daily. Feeling a strong 'togetherness' in this small circle, we create and learn through Process Painting, and then share with the group each week. Our group is supportive, respectful, creative and open, energetic and friendly - which in large part is down to our fearless leader, Michael. He brings a kind spirit, always encouraging and professional. The framework he has created is well-balanced, grounded and safe. He has brought a dream of mine to life - we 'visit' works of art together, and then discuss and learn, thanks to Michael. Online with Michael is a time I look forward to all week long.

Lindy Woods, former Expressive Arts Therapist.

Michael's facilitation opens doorways into creative play through movement, ritual, writing and mixed media color. He holds sacred space in a sensitive way to create a safe and supportive environment to explore without judgement. I bring my art home every week to meditate on and discover deeper connections into the mysteries of it's whispered messages for me. I share with the group each week about my insights and explorations of themes, including how my emotional landscape is transformed through the process of art. This creative play is soul medicine, helping me at this time to move through waves of grief and find inspiration to bloom into a new life with curiosity and joy.

Annalise Madsen, Sebastopol, Ca.

As a long time painter, Process Painting brought me back to the basics of creating and reminded me how much I love engaging with pure color, texture, and brushwork. In the environment Michael created I was free to play and explore, unconcerned with result. I looked forward to our weekly meeting and enjoyed every minute. The class reinvigorated my painting and I feel a new freedom and confidence.

Jennifer Robin, Petaluma, Ca.