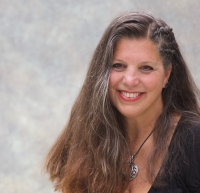 The Magick of Witchcraft
JAMIE DELLA
Thursday February 6th; 7:30 pm



Come learn about the Magick of Manifestation and the foundation of Magick as a lifestyle and a spiritual practice. You will learn what Magick, Wicca and Witchcraft are and what they are not. You will learn about the different paths of this earth spirituality, sacred holidays, and how living a life attuned with the natural cycles improves your peace of mind, balance of productivity and rest, and spiritual journey.

JAMIE DELLA has studied magick and spirituality from around the world for more than twenty years. As a practitioner of healing arts, she leads workshops and ritual retreats on earth-based spirituality. Jamie is the author of the "Herbal Journeys" column in Witches & Pagans Magazine, several published essays and nine books, including the recently released The Book of Spells: The Magick of Witchcraft.