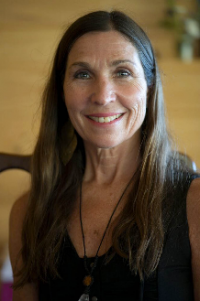 Open Circle Sebastopol Satsang (सत्सङ्ग)

Saturday, Dec 7, 1-5 pm ~ Satsang w Prajna Ginty

Theme: Embodied Living!

Sit with Prajna, and others, on this winter afternoon. Go within, as the days get shorter, to connect to the authentic you within. Prajna has an extraordinary ability to hear the core knowing within you, and underneath the unconscious shadows that can run our lives. Reestablish your ability to dance your dance. Engage your life with meaning, and as an irresistible magnet for True Love.

"Prajna's capacity for presence and clear insight are clear catalysts for the awakening process. She is a unique gem offering experienced guidance and support to anyone ready to directly experience the power of true essence, and to allow this wisdom to heal, transform, and live us more fully" LS, Grass Valley.

Prajna Ginty, MA. Mystic, Shaman, Hakomi Therapist, Spiritual Mentor and author Edge of Grace, A Fierce Awakening to Love. Prajna's journey raising her twin daughters with disabilities continues to illuminate life's spiritual and deeply human dimensions. She offers a rare fusion of non-dual mysticism, somatic therapy, and plant medicine. Prajna's popular retreats catalyze the healing and integration of traumatic experiences empowering you to live as love. Prajna was an early student of Adyashanti and lives with her family in Santa Cruz, CA.

Prajna's website: https:/AwakeningPrajna.com

Her Youtube channel: https://www.youtube.com/c/AwakeningPrajna

Sliding Scale: $40-$100, no one turned away. Email [email protected] to reserve a seat

Location: 8476 Sonoma Ave, Sebastopol, CA. Park on Sonoma Ave. Walk down short driveway to house with carport. Please arrive 10-15 minutes early for the best seat.