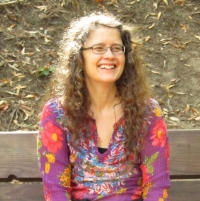 Old loves. Enormous houses. Weird cars. Dreams present us with interesting

imagery. Have you ever wondered what it all means? Begin to find out at this dream circle for women.

Share dreams, learn dream interpretation techniques, and discover some basics of depth psychology—all from the comfort of Participants, especially those who don't work a dream, will get an opportunity to choose from an assortment of divination cards and get a short reading.

Melissa Grace, a professional Jungian-oriented dreamworker and clairaudient intuitive since 2007, will facilitate the group. The circle will convene via the video-conferencing platform Zoom, or participants may also just call in. It's free; donations of $5–$20 are accepted via PayPal. Call 415.446.9590 or email

[email protected]

to sign up.