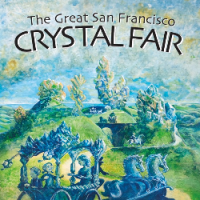 Get ready for the

Christmas in San Francisco Crystal Fair

. On November 30 and December 1, the County Fair Bldg. (formerly Hall of Flowers) in Golden Gate Park is hosting this great celebration of earth & spirit. Vendors will be coming from across the country and around the world





Minerals, gems, beads, jewelry -an amazing array of merchandise, plus for your delight and entertainment, you can meet up with healers, psychics, aura readers, and get a good massage.