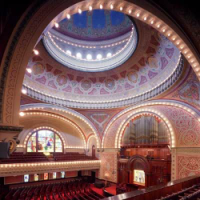 *Ticket Details: 1 DAY CONF PASS (Includes Concert if Saturday)



25 of the top Researchers, Pioneers, Instructors, Doctors, Sound Therapists, and Musicians in the field addressing important issues and topics in this rapidly expanding field of Sound Healing.


A Good Balance of Sound Healing Science, New Technologies, and Life Transforming Experiential Workshops and Concerts.

A Benefit for the Sound Healing Research Foundation.

The Sound Healing Research Foundation is performing clinical research on the use of
Sound and Music for the following issues:
* Pain Management * Autism * ADD/ADHD * PTSD
* Sleep Disorders

PRE-CONFERENCE WORKSHOPS
Friday September 20th
Gary Malkin - The PrayerSong Process
Kevin James - Sacred Sound Practice

PRESENTERS
Gary Malkin, Kevin James, Randy Masters, Dr. Karl Maret, Vickie Dodd, John St. Claire, Steven Halpern, Eric Larson (Cymatics), Richard Feather Anderson (Sacred Geometry), Cynthia Zhai, Sonja Drakulich, Judy Lynne Cole, Dave Merrill, Jamie Lu, Elizabeth Grambsch, Suzanne Sterling, Lupito and Paul Utz (Crystal Tones), Silvina Vergara, and more to come.

More Info on Presenters: www.SoundHealingCenter.com/conference/presenter

WORKSHOPS
A nice balance of Left & Right brain workshops
to expand the mind and open the heart.
• Sound, Meditation, & Consciousness • Sound and Children
• Natural Acoustic Sound Healing: Voice, Bowls, Tuning Forks, Gongs
• Healing Sounds and Music • Sound and Medicine
• New Sound Technologies • Sacred Geometry
• Voice Analysis • Sound and Intuition

More Info on Workshops
www.SoundHealingCenter.com/conference/workshops

EXHIBITS
Over 25 exhibits with Sound Healers, Sound Healing music, instruments and unique life-changing technologies.

CONCERTS
Sound Healing Music to open your heart, light you up, and bring you to state of peace inside.
Music that will affect you physically, mentally, emotionally and Spiritually in profoundly positive ways.

2 Evening Concerts
Saturday, September 21st - Kevin James Heart Opening Kirtan from Bali
Sunday, September 22nd - Sound of Love - Silvina Vergara, Gabriel Gold, Kimberly Bass, Sonja Drakulich, Jamie Lu and David Gibson



Sunday is a "Kid Friendly" day with workshops that kids can also go to.