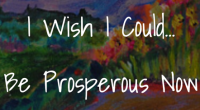 It's time to break through your hidden barriers to a more prosperous life.



This program offers 3 monthly calls in this powerful program, where we'll look at some of the 10 rules for Abundance, using a book called The Art of Abundance by Dennis Merritt Jones.

Christi Corradi, Mastering the Art of Life coach, will work with you to integrate these Universal Laws into your life to increase the abundance in your life. You will learn practical tools and practices to develop the personal power you need to create deep, positive, permanent change in your life.

We'll cover some key rules from the book on calls in October, November and December 2019.

The course is just $47.

There is a free Introductory call on Sunday, September 15 at 5pm Pacific.

Click here to find out more.