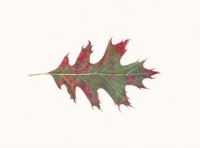 Artist Paetra Tauchert will lead us through a close examination of fall leaves and the amazing colors and forms present this time of year. Create a gorgeous memento of autumn, using colored pencils and watercolor pencils. Paetra will demonstrate how to use these mediums to good effect.





Date/time: Saturday, November 23 - 10am-3pm



Location: Botanical Dimensions Ethnobotany Library - Occidental, California




Details and registration:

https://drawing-leaves-2019.bpt.me/




Instructor Bio:


Paetra Tauchert is a lifelong artist of many mediums. She has spent the past five years focusing her art practice on the study of botanical illustration, working in colored pencil, pastel, watercolor and gouache. She is a Master Gardener and keeps a big garden in west Sonoma County, from which she draws much of her inspiration. She is a consulting astrologer, hosts a podcast about the astrology of musical genius, and writes a lavishly illustrated, bi-monthly newsletter based around the new and full moons, 'heirloom magic' and nature. Website: paetratauchertastrology.com



Visit

http://botanicaldimensions.org/ for more information about other classes and projects. Botanical Dimensions is a small, local 501(c)3 non-profit and appreciates our community's support.

Please contact us at

[email protected]

with any questions.