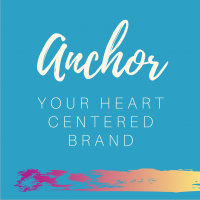 Designed specifically for heart-centered, impactful small businesses and brands, this experiential workshop helps luminaries, solutionaries, lightworkers, and change-makers get inspired inner guidance including a fresh new vision that will powerfully move your brand forward.

Leveraging years of branding and marketing expertise, Chiraya also brings 30+ years of master facilitation and manifesting techniques to the workshop to help you receive life-changing clarity and insight so you can overcome obstacles in your business and brand, and make fresh decisions which can restore sanity, restore inspiration, and excel motivation as you bring your new or existing brand to the world.

The tools and techniques Chiraya facilitates in this workshop are a blend of branding insight and reality creation experiences based on ancient wisdom in a fun, engaging setting at The Temple on Pleasant Hill, Debra Giusti's awesome new event venue in Sebastopol.



In this Powerful 3-Hour Signature Workshop Experience, Chiraya will help you embody the power of your brand so you can:





Experience deep energetic and kinesthetic clarity around your brand's mission, purpose and message
Fall in love with your brand and your life all over again
Let go of all that which is not serving your forward momentum in your branding and business processes
Crystallize your focus so that you are inspired to the best actions to move your brand powerfully forward

Receive powerful insights that will rock your world and motivate you to show up and shine in bringing your brand to the world like never before

About Chiraya Dharma:



Chiraya Dharma is a Brand Muse, Vibrational Catalyst, Energy Clearing Coach, and Bestselling Author reminding us of our innate heritage of prosperity, well-being, and success in our lives and our entrepreneurial / business endeavors.

Her years of service to the community as a producer of conferences, festivals, online summits, and other events has poised Chiraya Dharma to be able to assist visionaries, heart-centered entrepreneurs, starseeds, lightworks, healers, luminaries, and thought leaders in preparing a brand that stands out from the crowd, allowing these powerful, enlightened and mission-drive beings to catalyze their deepest calling into dialed in brand assets that speak to the potency of their life's work and mission.

Chiraya Dharma is also able to communicate with the soul of your business and your own innate wisdom, while assisting you in clearing energetic overlays that have caused repeating unwanted patterns, all in practical, easy to comprehend ways that often lead to instantaneous results of greater clarity, emotional well-being, and inspired guidance for your best next steps.

From years of work in the practical branding, marketing and media world of events, Chiraya has made many people's careers go to the next level. She knows what it takes and has deep insight to be a brand muse so that each and every client can experience her magic in assisting them in elevating their platform and performing their life's work with alacrity, clarity, and grace. She is a team player activated to see the better world, the vision of which you share with her and countless others.

Founder of the Anchor the Dream visionary playshop and a suite of compatible workshops, Chiraya Dharma has been teaching and advancing the concept of Reality Creation since 2005. She has taught at and co-produced festivals such as Arise Music Festival, Harmony Festival, One Love Experience, ONE The Event and many others around the country. As the founder of the Raw Living Expo and Pure Living Expo and producer of the Harmony Festival Ecovillage in 2008, among other achievements, Chiraya has had a major impact on health and wellness festivals since 2007.

As a Coach and Spiritual Guide, she assists people in seeing clearly the path ahead and recalibrating to their highest divine destiny path with humor, grace and wise, helpful insight. When energy clearing, spiritual healing, and pattern busting are required to get the job done to turn you into the superhero you are meant to be, she brings this with ease and grace.



Here are four guiding questions Chiraya Dharma loves to ask her clients:





How "On Purpose" do you desire to be in life and in your brand?
How deep are you willing to dive to discover your authentic brand signature?
Are you ready to create the brand and platform you've been dreaming of?
Are you ready to deliver the message, work or projects you are truly designed to deliver?

If you answer affirmatively to one or more of these questions, this work will greatly benefit your forward momentum to creating the life and brand of your dreams.

Visit her on the web at JayaCreative and ChirayaDharma.

***Address will be provided with ticket or RSVP to

[email protected]

. ***Presale tickets advised as this event might sell out.