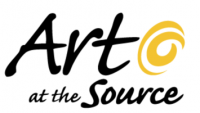 Sebastopol Center for the Arts and Art at the Source invite you to sample a wide range of artforms in this free, self-guided open studio tour of western Sonoma County. 108 participating artists will welcome you to see where and how they work, and to share the beautiful results with you.





This year is extra special, because it's our 25th Annual event - five of our artists have been with us since the beginning, and one more has been with us since the second year. Read all about it in our free full-color catalog!





The catalog, including map and visual guide to the all the studios, is available at numerous locations in Sonoma County and beyond, and on our website,

artatthesource.org.

The website is also a comprehensive guide to all the artists and studios.





Not sure where to start? Stop first at one of our Preview Exhibits - the main exhibit at Sebastopol Center for the Arts features a sample work from each of the artists, and a selection of works is also on view at Corrick's in Santa Rosa and Gallery One in Petaluma. There, you can pick your catalog, plan your routes, and follow the map and yellow signs to the artists' studios.





The Preview Exhibit at The Sebastopol Center for the Arts Gallery, located at 282 South High Street, opens with a free reception on May 16, 6-8pm and runs until June 9.



Call 707.829.4797 or email

[email protected]

for information.