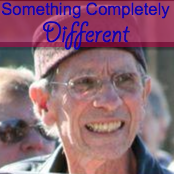 When

| | |
| --- | --- |
| Friday, May 24th; | 8:00 pm - 10:00 pm |

Where
KRCB-Windsor, 91.1 and 90.9 (Wait a minute! WINDSOR!!?)
Add to Google Calendar
O.K., here I am again, ready to go with those Five Cool Groups. Of course, these little previews of the Wondrous Music of Next Week are very short. So...Cool Group #1...

I See Hawks in L.A. Founded in Los Angeles (naturally!) in 1999. And why that strange group name? Well, at some point, someone said: "If you see hawks, then maybe we should talk." Get it? (Me, neither.) And a single single from the show: "I Fell In Love with the Grateful Dead."

Death Cab for Cutie. Founded in Bellingham, WA, 1997. The Name? From a song of the same name: (D.C.F.C....Originally performed by the Bonzo Dog Doo-Dah Band.) The Single Single: "Little Furry Bugs."

The Duhks. Founded in Winnipeg, Canada, 2002. Name: Leonard Podolak was one of the founders. In another group he had at an earlier date: Scruj MacDuhk. Single: "Crusty Rolls & Chili."

Dirty Martini. Founded in Portland,OR, 2005. Name: Dirty Martini: an actual alcoholic beverage. Single & Album: Ghost of a Sailor and Tea and Revenge on Pampelmoose Records.

Pink Martini. Founded in Portland, OR, 1994. Name: "A Little Orchestra that crosses the genres of Classical Music, Classical Pop, Latin Music and Jazz." Founders: China Forbes, Storm Large, Tom Lauderdale. Singles: Ou Est Mon Tete?, The Gardens of Sampson and Beasley, Donde Estas, Yolanda, Bippy Boppy Betty, among others.

Meet me Friday, May 24, 8 to 10 PM. Ye're gunna luv this stuff!