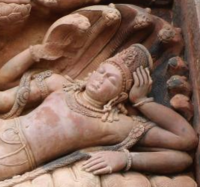 Join Kara for FREE Yoga Nidra Class New Years Day!



Alive Yoga Sebastopol




9:30-11am





Namaste!





This experience is a powerful way to set our intention and plant it's seeds for the New Year with our Sankalpa (Resolve, Resolution, Force of Will) which is established during yoga nidra. When our mind is calm and quiet during yoga nidra it is more receptive and sensitive to our intentions as they are impressed on the subconscious mind.





Yoga Nidra is an experience of expanded awareness in a state of deep relaxation, promoting parasympathetic dominance. Practiced lying down in savasana with guided verbal instructions that occupy the mind as the body relaxes, we shift into pratyahara (sense withdrawal) - remaining a witness, awake and aware, we move into a subtle state of deep conscious sleep (the state between wakefulness and sleep). We work through levels of the unconscious and subconscious, removing energetic blockages which can be in the form of trauma, stress, health issues, physical and emotional disturbances.





We will begin with a peace chant, short breath based movements and pranayama before the yoga nidra practice. Empty stomach recommended. Light morning beverage, fruit, ok.



Space is Limited. Please RSVP to Kara @

[email protected]

, 707.235.1413



9:30-11am




Alive Yoga




972 Gravenstein Hwy Suite 110





With a background in dance, Kara Weimer has been studying yoga and the healing arts for over twenty two years. She has trained extensively with Himalayan yoga adepts in ancient esoteric disciplines using the breath as the guide for transformation and self empowerment.