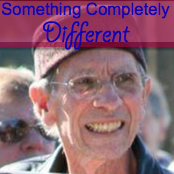 When

| | |
| --- | --- |
| Friday, January 25th; | 8:00 pm - 10:00 pm |

Where
KRCB-Windsor, 91.1 and 90.9 (Wait a minute! WINDSOR!!?)
Add to Google Calendar
...and, what's more, all the musical family members aren't even included in this cast of characters. For instance, on February 2, 2011, Lorca Cohen, Leonard Cohen's daughter, had a girl child, conceived by Rufus Wainwright who, with his sister Martha Wainwright, are the children of Loudon Wainwright III and Kate McGarrigle. Rufus is married but, as he and his husband are gay, Lorca Cohen acted as surrogate.

Kate and Anna McGarrigle are sisters, who performed as The McGarrigle Sisters, but not any more, because Kate passed away in 2010, after having two children with Loudon Wainwright III, Rufus (b.1973) and Martha (b. 1976).

Loudon had at least one other child, Lucy Wainwright Roche, whose mother is Suzzy Roche, one of the three Roches. The others are Maggie, born in 1951 and passed away 2017, Terre, born in 1953, who sang the role of Squeaky Fromme in an opera about Charles Manson, and Suzzy, born in 1956, the mother of Lucy Wainwright Roche (see above), born in 1981.

The Roches had ceased being very active some time before 2017, when Maggie passed away. There are other musicians connected with these three families, who are still active. You can hear many of them in the album called "The McGarrigle Hour", which came out in 1998. One of the songs, What'll I Do, will be played on S.C.D. next Friday.

The Roches began performing in 1973, when Maggie and Terre sang a song, on a Paul Simon album, There Goes Rhymin' Simon, titled Was a Sunny Day, and had been written by Simon.

There are many other interesting facts about these three clans, but they'll have to wait for another day and another biographer. Until then, Please listen to Something Completely McWainroche next Friday night 8 to 10 PM, here on KRCB.