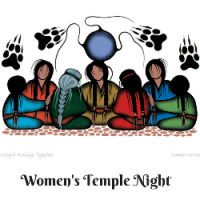 You are invited to join " Women's Temple Night" at the Temple on Pleasant Hill, in Sebastopol, for heart-full connection, creative sharing, spiritual inspiration, sisterhood time, good food and FUN!!

This event is by invitation. If you would like to come, please email Debra Giusti with your name and she will send an invite:

[email protected]



WOMEN: DIVINE – An evening of communal and self-exploration to experience yourself as the creatress you are, learn sacred practices for your spiritual expansion, and awaken your unlimited potential. Through a synthesis of gentle movement, creative expression, breathwork, and chanting, you will be guided on a journey into the deep well of your own being. Facilitated by Atma Chanan Kaur - spiritual and meditation teacher, Siri Gobind Kaur Khalsa - yoga teacher and counselor, and Kiranjot Kaur, who will share her healing music.

You must RSVP if you'd like to come. This event will close at 24 women, so please RSVP, ASAP, if you plan to come. We will notify you if guest list for this evening gets filled up.

Cost will be $15 donation to the Temple and food for the Potluck.

If you would like to VOLUNTEER contact Debra: [email protected]

The Women's Temple Night takes place each the 2nd Thursday of the month. It begins with an amazingly delicious and healthy potluck that all of us will co-create. We will have time to socialize and spontaneously drop in with each other. Then we will go into The Temple for deep sharing and experiences such as: Deep Wisdom Sharing, Connecting Experiences, Singing, Chanting, Dancing, Creative & Artistic Expression, Body Tales, The Forum, Healing and Nurturing of Each Other, Prayer, Social Activism Conversations, Spiritual Activations and Oracle Speaking, and more.

Here's the schedule:
6:00 - Arrive for potluck
6:15 PM – Pot luck begins (please do not arrive later than 6:30 PM)
7:30 PM – Experiences and connections The Temple
9:30 PM – 10 PM – Temple Experiences end - final connections and cleanup

This group has been especially co-created for the Sonoma Women's Community, by a special group of women who feel strongly that it's time for women to come together on a regular basis, to support each other, help nurture and heal each other, express together and have FUN. Each event will be co-lead by 2 different women. This will allow the amazing talents of the women in our community to be shared, as well as a valuable experience of leading. If you would like to lead sometime in the future please email Debra at:

[email protected]


Looking forward to seeing you there!

Much love,

Debra Giusti

*** Email

[email protected]

for Invitation ***

Save the Dates:



Dec. 13 – Women's Temple Night Holiday Soiree - 1-year Anniversary Celebration with Holiday Social Party with fun, and heartful connections, No limit on attendance.
Jan. 10 - Women's Rock Project!