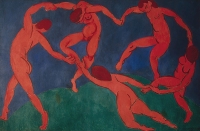 Beauty & Terror: A Moving Imagination Series



In a small committed group, get in touch with the creative flow of the life force that you are, through movement, writing, art, voice or any which way. Let's hold each other through the terror and discover beauty together.

WHEN
SIX MONDAY AFTERNOONS 4:15–6 PM PDT [US WEST COAST]
OCTOBER 12–NOVEMBER 16, 2020

Please have a stable internet connection, the zoom app with video capacity [this is a must], best on a computer vs. other devices, and a willingness to show up as is, with us.

For more information or to book, please visit https://zuzaengler.com/programs/classes/.