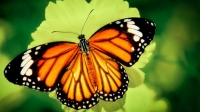 Even now, it's possible to move forward toward your dreams!

Instead of getting caught up in worry or fear, you can use this time as a catalyst to Create Your Life as a Masterpiece. Choose what you will be when you emerge from the Cocoon.

It is possible to move forward toward the life of your dreams.

This is an opportunity to turn inward, to cocoon, and to determine how you want to emerge from this crisis.

Your Facilitator, Christi Corradi, has a lifetime of experience in overcoming hidden beliefs to unlock the door.