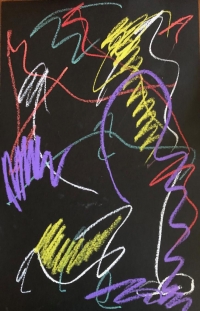 Are you wondering what's next in your life?

Have you had successes?

Are you looking for change?
Or are you just confused?


A time of self-care, creative expression, and introspection--with some really cool folks--may be just what you need to live a more meaningful life.

Join us for an interactive, hands-on workshop designed to help you find your gifts – the key to revealing the masterpiece that already lives inside of you.

Here's what to expect...

During this program, I'll guide you in a way that helps you:




Discover or refine your vision of your ideal life
Start looking at what's in the way of getting there
Use creative thinking to start making your dream a reality


We'll also explore how to easily take your workshop insights back into your regular life – by understanding the invisible laws that are always at play.

Just like gravity can be harnessed for aerodynamics, you can use these invisible truths to call in more meaning to your life and work. Once you're aware of them, you can use them to your advantage in a big way.
What's Up In Your Life?

Do you experience struggle in any of these areas?
Health
Relationships
Vocation
Time-Money Freedom

Then this is the workshop for you!

Reduced rate for online workshop during our safe-at-home time: $27

Your Facilitator, Christi Corradi, has a lifetime of experience in overcoming hidden beliefs to unlock the door to the life of your dreams. She uses her training as a Mastering the Art of Life coach and Art Therapist to create fun and effective crafting workshops to transform you life.