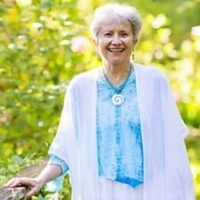 What if you are being prepared for something spectacular and well beyond what you can currently imagine? What if you possess the key to healing your own body and living in unlimited health and vitality?



The ascension of the species into the Homo Luminous consciousness or "the shift of the ages" has arrived. Despite tumultuous times, we are asked to realize unlimited love--our true Divine blueprint-- while incarnated on Earth. Humanity is being summoned to radically purify itself--heart, mind, and body—called to heal separation and disconnection from the heart to embody the elevated vibration of crystalline consciousness.

This unprecedented opportunity is now upon us to anchor Divine communion with Self, the Earth, and all of life through transfiguration of the human body into a multidimensional portal of love.



Join us for an empowering afternoon of healing and illumination- an activation of dormant divine potential to embody Universal Love. Deep cellular DNA healing will take place to lift limiting beliefs and past life trauma that block your innate capacity to merge into the River of Love within. Tools for Self-healing will be shared to facilitate the transformation of your body into a multidimensional vehicle of love.