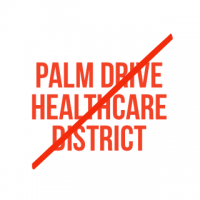 If you're a registered voter in the Palm Drive District, please come on down and sign.

And you can meet Riley, the leader of our Dogs for Dissolution!

Our volunteers will bring you a petition to sign (and/or circulate) if you can't come to us. Just let us know. Thanks.