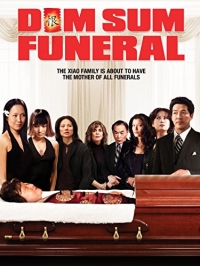 Local non-profit Final Passages continues its monthly series with the January film: Dim Sum Funeral, starring Bai Ling, Steph Song and Talia Shire

The Xiao family is about to have the mother of all funerals

This movie is in English, and we will have English captioning.

2009 Leo Award winner, Best Supporting Actor, Drama
2009 Leo Award Nominee, Best Actress
2009 Santa Barbara International Film Festival Nominee, Panavision Spirit Award

A story about a group of estranged adult Chinese-American siblings who reluctantly reunite in their home town of Seattle after the death of their mother, whom none of them liked. They called her "Dragon Lady". A clash of two cultures, this film is at turns touching and funny.

Suggested Donation: $5 to $15 at the door

Doors open at 6:00PM
Come early to get your seat and enjoy home-made savory foods and desserts for sale at the event.