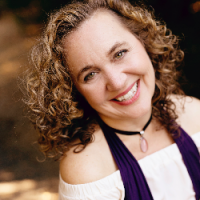 Join us for an evening of support, clarity, and wisdom from The Council of One, a Council of Christed Ascended Masters and Archangels, and other councils of higher dimensional helpers of light.

In this evening you will gain guidance on taking your next step in healing and ascension by receiving:



Wisdom regarding the upcoming year and decade; what is vital to know with changes in the world, as well as your healing, awakening and ascension process.

Understand how to embody your light with ease and grace, as well as, the vital importance of doing so to stabilize both your individual evolution and the worlds.

Receive support, insight, healing transmissions, and DNA activations which will anchor, stabilize, and integrate the core of your light body to the core of your physical body. Thus helping stabilize both you and the world.

-There will also be a Q & A where you can receive personal insight to your questions.



With Melissa Sophia Joy Ordained Oracle, Spiritual Teacher, Naturopathic Doctor, founder of Somatic Awakening®, Specialist in Mind-Body-Spirit Counseling and Mystic.