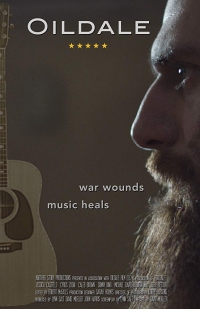 Hi WaccoBB!

I work for a non-profit organization called North Bay Veterans Resource Center in Santa Rosa. We help homeless or very low income Veterans with case management, housing search, employment search and much more. We also have some donated clothes, food and toiletries for homeless Veterans. We do our very best in trying to get our Veterans off the street and into stable housing.

Our organization and the Filmmakers of "Oildale" are hosting a showing event of the movie at the Rialto Cinemas, in Sebastopol, 6868 McKinley Street, Sebastopol, on September 19th at 7pm. The filmmakers are donating half of all ticket proceeds to local organizations that provide supportive services to veterans so we are trying to sell out!



Here is a brief summary: An aspiring country singer and her younger brother befriend three homeless veterans who, in turn, help the siblings in ways they would not have imagined. Thus begins "Oildale," a new independent motion picture about the emotional and financial challenges often faced by veterans after they return home from war. You can see the movie trailers here:

OildaleTheMovie.com

If you are interested in attending, you can buy tickets here.



Please let me know if you have any questions about our organization or about the movie, I would be happy to help! I hope you will be able to attend! Best, Juliana K.