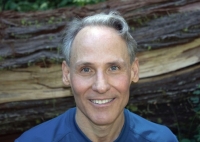 You are invited to attend Davidís offerings of Darshan on Friday, September 20, from 7:30 to 9 p.m. The location is 2748 Adeline Street, upstairs from Crixa Cakes. These events include group meditation/silence periods and dialogue with David. During the meetings participants may receive a direct experience or transmission of the unique and powerful spiritual atmosphere generated by David, which is radiated spontaneously: a unified fabric of Non-Dual Light, Devotional Bliss, and Kundalini-Shakti transmission.


Everyone is welcome. The event is fragrance-free. Please bring a cushion or portable chair in case seating is full. Visit www.davidspero.org or email

[email protected]

for more information.