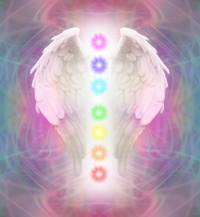 When

| | |
| --- | --- |
| Sunday, October 6th; | 4:00 pm - 6:00 pm |

Where
Songbird Community Healing Center
Cost
$35 per class
Add to Google Calendar
You are Intuitive! Have you felt gut feelings about something and it came true, do you know who is calling on the phone, do you feel vibes from other people or places, do you receive messages or guidance that you follow, have you felt guides or angels around you?

Learn what your psychic senses are and how to develop them! Gather the tools for transforming your world, with grounding into Gaia, fortifying your energy field, calling in the Light, chakra balancing, aura cleansing, owning your space, opening your intuitive channels, reading energy , color, symbols and images! Discover how

Come together with like-minded students in a safe and supportive environment! We will meet weekly on Sundays from 4:00 p.m. to 6:00 p.m. for 12 weeks. Be prepared for personal growth, transformation and fun! Songbird Community Healing Center, 8299 Old Redwood Hwy, Cotati.

Contact: Terry Lynn Trapp 707-321-4551.