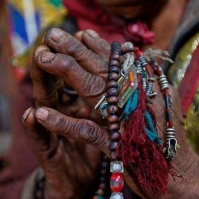 When

| | |
| --- | --- |
| Friday, August 16th; | 7:00 am - 9:00 am |

Where
425 Morris St Sebastopol Youth Annex
Cost
$15-20 ~ NOTA
Add to Google Calendar
Hello Dancers ~ Leslie here ..

I am going on Sabbatical for the next 6 + months.
So, there will be no SWEAT YOUR PRAYERS ( third Friday dances ) at the Youth Annex at least through January.
PS.. this includes no Conscious Dance Collective dances on the third Fridays as well.

I am so very grateful for ...and so very honored to have shared all the good music, connections,
new friends that have grown into old friends, sweat, tears, prayers, laughter, fun, amazing co created altars ..
and the so many deep lovely dances on the dance floor throughout the last 26 years with you.
Thank you.

Keep on Dancing... Keep on moving that energy..
and may you continue to find healing, inspiration and connection
to your ground, to your heart center for your personal freedom..
~ through the Dance in your bones, muscles, belly and Breath

=o=
peace

Leslie


Wishing each and everyone of you a good fruitful Autumn and Harvest season.