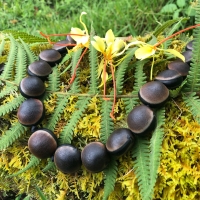 Ethnobotanist Kathleen Harrison will teach a workshop about universal forms of plant-related rituals, which are rooted in cultures around the world. She will weave these methods into stories invoking intuition, healing, protection, ancestors, and courage. Wherever your people arose from, there are ways of working respectfully with nature's intelligence, principles of ritual, and your own roots, to be genuine in your plant relationships, and to help calm the world.

Details and registration: https://ritual-ethnobotany.bpt.me/

Saturday, August 24 from 10am to 3pm

Location: Botanical Dimensions Ethnobotany Library ~ Occidental, California

Presenter: Kathleen Harrison is an ethnobotanist and educator, who has been doing fieldwork among indigenous cultures, and amidst West Coast subcultures, since the 1970s. She specializes in studies of plants and fungi that are used in ritual, healing, art, and story. Kat is well-known for her work with traditional psychoactive species and their lore. She directs the Ethnobotany Library in Occidental, CA, as the hub of the non-profit organization, Botanical Dimensions, which she co-founded in 1985. She teaches classes there, and internationally, on a wide range of topics that pattern traditional and contemporary plant-human relations. www.botanicaldimensions.org

Please write to

[email protected]

with any questions.