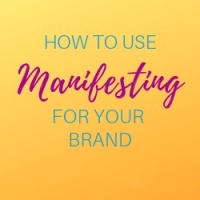 TALK AND PRESENTATION WITH CHIRAYA DHARMA OF JAYA CREATIVE


In this free talk and presentation, Chiraya Dharma will help you comprehend more fully how and why:





You and your brand are destined for greatness.
The greatness you are destined for is designed by you with the support of Universal Intelligence.
As each visionary, heart-centered entrepreneur, starseed, lightworker, luminary, healer, and change maker ignites the spark of your divine purpose with power, presence and prosperity, the world as we know it morphs into the world of our desires. This is truth, this is FACT.
When we comprehend Reality Creation as it applies to our businesses and brands, we have LIFT OFF into a whole new operating system for our lives and for planet earth.
*Reality Creation is an embodied art and science available to all beings.
*As we learn and remember how to leverage our innate abilities to manifest the realities of our choosing, we can apply this to our businesses and brands for massive planetary, community, and personal positive impact.
*There are things we "know how to do" but don't do, and things we "don't know how to do." This workshop will cover both facets so you can apply these powerful ancient-modern reality creation techniques to catalyze, potentiate and birth or re-launch the business of your dreams.




Chiraya Dharma and Jaya Creative are in 100% total service to you attaining LIFT OFF so you can:
*Live the life you are dreaming of
*Ignite the people you are meant to help powerfully and prosperously
*Create a brand that sticks in the hearts and minds of people around the globe
*Show up as your superhero self ready to engage the world and the higher dimensions to create lasting, powerful, positive change on the planet, in your communities, and in your life

+ FREE Livestream July 23rd: https://debrarecommends.com/Events/12465

OUR MISSION AT JAYA CREATIVE
Jaya Creative develops meaningful brands which have a mission to assist in some small or large way to transform our beautiful planet into the loving, harmonic, and resonantly aligned place it is meant to be. Chiraya Dharma and Jaya Creative can assist you build, transform or launch your brand as Brand Coach, Systems Consultant, Copywriter, Web Designer, Marketing and Social Media Strategist, Team Building Consultant and Manifesting Mentor. We are dedicated to this mission because we know as you show up and shine your gifts to the world through your brand, the work of transforming planetary consciousness is "already done."

***Address will be provided with ticket or RSVP to

[email protected]

. ***Presale tickets advised as this event might sell out.