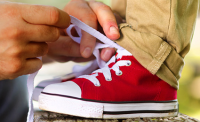 Explore Foster Parenting

When: July 22, 2019 from 6:00 – 7:00 PM
Meet staff from local agencies for a brief introduction to foster parenting. Talk with us and get your questions answered. To reserve, call (707) 565-4274.



The County of Sonoma foster care program protects local children and youth who must be removed from unsafe homes due to abuse or neglect. These children become dependents of the juvenile court, supported and cared for in the community by foster parents or in the County emergency shelter, the Valley of the Moon Children's Home.

Foster parents are vital members of the local safety net of people and services that protect, care for and help heal Sonoma County children and teens who've suffered abuse, neglect or abandonment at home.

There's an URGENT NEED for more Foster Parents

Through no fault of their own, each day between 50-75 Sonoma County foster children and teens need a safe place to live.

Most just need a temporary haven while their parents get help coping with the issues that created an unstable home.
Others are teens trying to stand on their own two feet and just need a room to rent and some encouragement.
Some need a new forever family through adoption.
How children are treated in Our Community will shape their lives.
We need to show them kindness and give them faith in their futures.
By caring for a local foster child, foster parents enrich not only the child's life, but their own.

Would You Make a Good a Foster Parent?

Connect with Us!