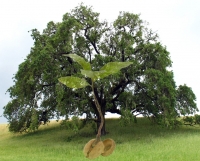 The way has cleared now for the next womb surround workshop I'm offering at our home in Petaluma, June 20-23. Yep that's next month, coming up soon. The early discounted price period ends next weekend.



It's likely you've heard by now from someone you know how helpful these workshops can be when we want to establish some grounded, embodied change in ourselves in relation to our past. I've commonly heard people who've attended womb surrounds in various locations with different leaders all refer to their workshop experience as "life-changing" or "profound". Maybe this is your time to step into a nurturing small group environment in which we all grow together in the spirit of mutual attunement? I can't emphasize enough how the form of this workshop gives us a structure to lean on where there's never seemed to be such support before. It's a workshop unlike any other I've ever taken in over 25 years of personal growth and learning.

See the recent email I sent out along with linked youtube teachings from Ray Castellino and Dan Siegel on the subject of this work.

Quick link for workshop details.