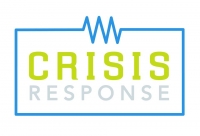 The Peace & Justice Center of Sonoma County is calling for a gathering in response to Trump's "National Emergency."



Time for the US public to hit the streets and demand that the government represent the will of ALL the people and not waste working people's hard-earned taxes on a deranged leader's deceptive reasons to build an unnecessary wall and to invade yet another country.

People must organize for an effective democracy. Monday, President's Day, is a good time to start. Congress can override a power grab by Trump, and it's up to we, the people, to make them. Bring your signs to express your passion for justice so that all may live in peace.