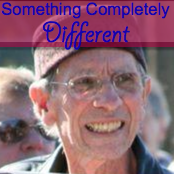 When

| | |
| --- | --- |
| Friday, February 15th; | 8:00 pm - 10:00 pm |

Where
KRCB-Windsor, 91.1 and 90.9 (Wait a minute! WINDSOR!!?)
Add to Google Calendar
That's right...the very late Lord Buckley was born in Northern California April 5, 1906, just before the Fire and Earthquake, to a British father and a Californian mother. As a young man, he worked in the lumber camps as a "tree topper", and then became the nightclub comic who taught his audiences a form of address that might be called "Hipspeak", before he left us in 1960. I had the opportunity to see and hear him live at the Coffee Gallery in San Francisco's North Beach in 1959, and made the big mistake of saying, "Oh, well, I'll catch him some other time." Sadly, there were no more other times, so I've had to content myself with selections from the four record albums he made.

Fortunately for us, the Good Lord made recordings in an era when there were many fewer taboo words on recordings than there are now, so censorship wasn't necessary on those albums. He took much of his comedy material from history, steering it through his hipster mind to his audiences. You'll hear a lot of this: including work on Jesus Christ ("The Nazz"), Mahatma Gandhi ("The Hip Gahn"), William Shakespeare ("Willie The Shake") and other jewels like "God's Own Drunk", "The Bad Rapping of the Marquis de Sade, the King of Bad Cats," and one of my personal favorites, "Governor Slugwell." I promise to play as many of these masterworks as I have time for. And, if you're a Lord Buckley fan, I also promise to play all the pieces I've mentioned here. So...get ready to go back in time a half century and more and meet Lord Richard Myrle Buckley.