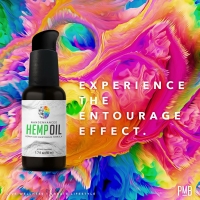 Discover the biology of why your body needs cannabinoids to assist its healing.
Explore how to gently but effectively detox your body from mold, Glyphosate, heavy metals, and almost all toxins.
Find out how you can nourish your EndoCannabinoid System and bring your body into balance.
Learn how you might be able to have more energy, feel more joy & positive emotions, gain greater mental clarity, experience less stress & overwhelm, balance hormones, sleep better, have easier monthly cycles, and witness less tremors & shaking.


Friday Flock Night, January 11, 2019, 7:00pm-9:00pm
suggested donation $10-$20*/No RSVP Necessary

Heidi Thompson with the Thompson Wellness Group is an International Founding Affiliate for PrimeMyBody. She has personally overcome debilitating anxiety with panic attacks, a 20-year history of fibromyalgia, and chronic fatigue syndrome. She has a passion to serve. www.ThompsonWellnessGroup.com.