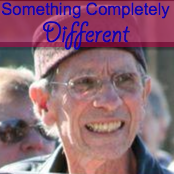 When

| | |
| --- | --- |
| Friday, January 11th; | 8:00 pm - 10:00 pm |

Where
KRCB-Windsor, 91.1 and 90.9 (Wait a minute! WINDSOR!!?)
Add to Google Calendar
What? No, no it's not me who'll be making other people's music as a tribute to them and their great work. OK, let me explain it this way. The first piece of music I'll be playing next Friday evening (Friday the 11th, 8 to 10 PM) is from the album Endless Highway, which is a great selection of songs that members of The Band have written and recorded. Each of the songs on the album is sung by a different person, so The Band's classic Canadian masterpiece, Acadian Driftwood will be sung by The Roches (and quite well, I do believe.) The next song played will be from Going Driftless, a Tribute album of the works of Greg Brown. So we'll play The Train Carrying Jimmie Rodgers Home, as interpreted by Iris Dement (who sounds absolutely right interpreting Greg Brown's work). And so on.

In the event you don't get tired of musical tributes at the end of next Friday's show, we'll do yet another one the following Friday evening, January 18th. By that time, I'll be tired of the whole idea, and ready to move on to other shows.

Here's some other Tributes to whet your imaginations and musical loves and likes. Bob Dylan sings Johnny Cash. The Indigo Girls sing the Grateful Dead. Bruce Springsteen sings Woody Guthrie. Mary Chapin Carpenter sings Bill Monroe. And so on. All happening next Friday.

Those of you who were listening to Something Completely Partay-ay-ay-ay! Friday evening, may have heard my dedication of the show to my dear friend John Starkey, who passed away on New Years Eve, just a few days ago. Some years ago, John and Steve Fowler had a show on KRCB for a while, and John has been doing a Tuesday evening show on KOWS, called Voices and Visions, for a number of years. John's life partner Teresa Peele felt that the Spring would be the right time for a tribute or tributes to him, so watch this space (and other spaces, as well) for further announcements. Fair thee well, John.