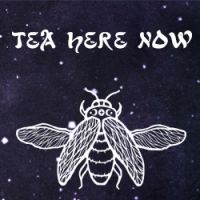 New Event Series Premiers in Santa Rosa!

TEA HERE NOW
A Squish Tribe Gathering - Conscious Nightlife In Action
December 7th, 2018 7:30pm-12am
At the Arlene Francis Center
99 Sixth Street, Santa Rosa

Tea Here Now aims to create a fun & engaging space for community, music, art and inspiration.
By taking a fresh perspective on what night life can look like, this event is 100% herb-fueled and alcohol/substance free.
We will share the beauty of becoming ecstatic through nurturing our bodies with healthful alternatives.

Tea Here Now hosts a full service Gong Fu Cha Tea Lounge & Herbal Elixir Bar.
By communing with plants that delight the senses and ground the soul we can more easily shift into presence and authentic connection with each other.

Each event includes a full line-up of speakers, storytellers, poets & musicians who speak to progressive ways of living, thinking & being in our bodies. Other offerings include a community altar and interactive divination station for personal contemplation throughout the night, as well as a space for purchasing locally made herbal products for health, body care, ritual and reaching ecstatic states.

DECEMBER LINE-UP

MORNING HANDS
Synth Pop

MANAAR & ANABHRA
Ecstatic Soul

RIFLEFEET
Cerebral Grooves

MOONY
Ethereal Folk

IYEHME TELEGOTRE
Spoken Word

Tickets will be sold at the door starting at a $10-$20 sliding scale.
Each ticket includes full access to the tea lounge all night long!
Come sip with us.