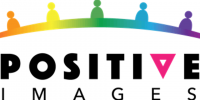 This presentation will focus on gender and sexuality issues in the workplace and best practices for creating safe, inclusive, and affirming workspaces for all people.

WHAT you will learn, experience and discover at this presentation:

* How to create a harmonious position and productive work environment for people of all races, Genders and backgrounds.
* What Queer Business owners and employees are looking for out in the workforce.
* Learn to duplicate your skill set onto your team of diverse individuals who work together to serve your customers even when your not their as the owner.

More info here

ABOUT Positive Images:

Positive Images provides support and advocacy to Sonoma County's gay, lesbian, bisexual, transgender, queer, questioning, asexual, and intersex youth and young adults, ages 12-24, and educates the greater community. We envision a Sonoma County where all youth are valued, compassionate community members, creating a just society. Positive Images is seen as the main resource for education regarding sexuality, gender, and the LGBTQ+ experience.