by Laurel Blair, NTP
WaccoBB.net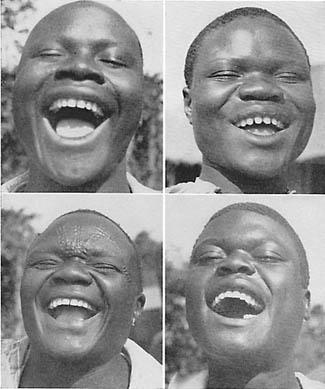 One of the most revolutionary moments in my life was when I first realized that tooth decay is caused by poor nutrition. Up to that moment, I had believed the official version of the story: that cavities are caused by bacteria, which feed on the bits of food stuck to our teeth and produce acids which erode our enamel. According to this theory, the only way to prevent tooth decay is to brush and floss as often as possible to keep your teeth free of food particles, and to use antiseptic mouthwashes to kill the bacteria. But seeing as 90% of Americans have at least one cavity by the age of 20, it appears that this approach isn't actually very effective at preventing cavities.1

In a way, it's surprising that nutritional approaches to treating tooth decay are never given any consideration by the mainstream. After all, teeth are bones, and it's common knowledge that diet and nutrition play a huge role in bone health. Certain nutrients have been shown to prevent further loss of bone density in those with osteoporosis, and some studies have even shown increases in bone density.2,3 We also know that our bones have the ability to heal themselves when they are broken, so why should our teeth be any different?

White sugar is known to be associated with tooth decay. The experts say this is because the sugar feeds those evil bacteria in our mouths, causing them to multiply and produce more acid.4 Sounds reasonable, right? And yet, another inconvenient fact is that sugar is a natural preservative.5 Sugar actually inhibits bacteria! This fact is somehow forgotten in mainstream discussions of tooth decay. Ironically, if bacteria were truly the root cause of cavities, we would want to coat our teeth in sugar to prevent cavities.

My Adventures in Tooth Decay

Several years ago I noticed that the enamel along the gum line behind my front teeth was eroding rapidly. When I ran my tongue over that area, the enamel felt rough instead of smooth, and at times I could even feel it crumbling! Looking in the mirror, that area was completely brown.

The tooth decay created a great deal of anxiety for me. It was happening so quickly that I was sure my teeth would be ruined in no time. I began having vivid nightmares about my teeth falling out, and I would wake up with my heart pounding. Worst of all was the feeling of helplessness, that there was nothing I could do to stop the decay. Brushing more didn't seem to make any difference, and it reached the point where I couldn't even floss between those teeth without chipping off bits of enamel! Thinking about my teeth made me feel hopeless and depressed. I tried to ignore the whole situation, but the constant nightmares made it extremely difficult to pretend everything was okay.

Eventually I decided to do some research on the subject of dental health and nutrition. I had an intuitive sense that something about my diet must be contributing to my dental woes. It didn't make sense to me that humans could have evolved to have rampant tooth decay and crowded teeth – wouldn't natural selection take care of that? Why did humans have so many dental problems, but not wild animals? Was there something about the modern diet that was predisposing us to high rates of tooth decay? I wanted answers to these questions, and it was from this perspective that I began my research.

In spite of my intuition, I was unprepared in many ways for what I would discover. At the time, I believed I was quite knowledgeable about nutrition and that my diet was basically healthy. Most of my understanding of health had come from a nutrition class I had taken in college. There I learned the politically correct version of healthy eating that most of us are familiar with. This nutritional paradigm is centered around a basic belief that animal products (and animal fats in particular) are unhealthy to consume because they cause cardiovascular disease and obesity. Some even blame increases in diabetes and cancer on animal fats. Those who embrace this kind of thinking generally recommend eating a "plant-based diet", with as many whole grains, legumes, nuts, seeds, fruits, and vegetables as possible. When animal products are eaten (if at all), it is recommended to remove the fat, as in low- or non-fat dairy products, lean meats, protein powders, and egg whites. Unsaturated vegetable oils are recommended for cooking.

Thoroughly convinced that animal products were the cause of our modern-day health woes, I incorporated most of these principles into my diet. I believed, as many people do, that plant foods are more nutrient-dense than animal foods, and that this diet would prevent deficiencies and improve my health. Unfortunately, my convictions made it difficult for me to be objective about the reality of my situation. In truth, I was suffering from serious digestive disturbances, overweight, depression, thinning and graying hair (at age 22!), hormonal disturbances, and eczema, along with the tooth decay and a host of other issues. My health had deteriorated more rapidly than ever on my politically-correct diet. When I began my research, I expected to learn that I needed to eat more of one food, or perhaps less of another, to bring nutritional balance to my body. Instead, I discovered that the entire structure of my diet and the beliefs it was based upon were fundamentally flawed.

The Groundbreaking Research of Dr. Weston A. Price

Early in my research, in a stroke of great good fortune, I stumbled upon the book Nutrition and Physical Degeneration by Dr. Weston A. Price. Dr. Price was a Canadian-American dentist who began his practice in 1893. Over time, he noticed that more and more children were coming to him with tooth decay and dental deformities, including crowded teeth, overbites, and narrow palates. He also observed that people with overall better health seemed to have better immunity to tooth decay than people with poor health. This concept really captured his imagination when he came down with a nasty case of typhoid fever. During the course of the illness, Price's teeth decayed at an alarming rate. He returned to the family farm for a period of recovery, and his tooth decay miraculously halted while he was there, eating foods from the farm. This was his first inspiration to study diet as a contributing factor for tooth decay.6

Dr. Price had read about indigenous groups around the world living in isolation from modern civilization, and that these people had high immunity to tooth decay. He decided to see for himself if these claims were accurate by traveling to these isolated regions to study the primitive people and their diets. In 1931 Dr. Price embarked on an incredible journey around the world that would take up the greater part of a decade. The places he visited included the mountains of Switzerland, islands off the coast of Scotland, various regions of Africa, Northern Canada, the islands of Melanesia and Polynesia, New Zealand, Australia, and Peru. In each of these places he was able to locate people living in isolation, with diets primarily made up of the foods that were locally available to them.

Dr. Price examined the mouths of as many people in these villages as possible, recording extensive data on the number of teeth affected by caries, as well as observing the bone structure for deformities. He was also careful to find people of the same genetics who had abandoned their traditional diets in favor of the modern convenience foods (sugar, white flour, canned foods, etc.), recording data for these people as well. In Price's day, doctors were taught in medical school that crooked teeth were caused by the mixing of races. By going out of his way to find people of the same genetics living a modern lifestyle, he was able to show that race mixing has nothing to do with tooth crowdedness". What Dr. Price did find was that abandoning traditional foodways inevitably led to a dramatic increase in tooth decay, crowded teeth and dental deformities, as well as susceptibility to infectious diseases like tuberculosis.7 Modern researchers have studied some of the same indigenous peoples that Dr. Price visited, confirming that these groups also have high immunity to modern degenerative diseases like heart disease and diabetes.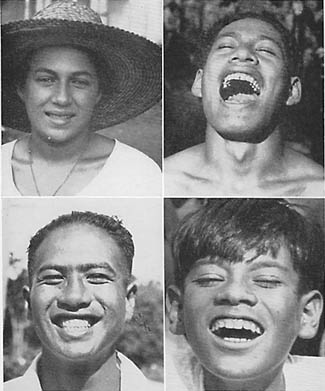 A picture is said to be worth a thousand words, and this was definitely the case with Dr. Price's research. His numerous photographs of the people he studied, published in his book, show the profound differences in facial structure and dental health between the primitive peoples and their modern counterparts. Those eating a modern diet had narrow faces and palates, crowded teeth, pinched-looking noses, and rampant tooth decay and infection. On the other hand, those who maintained their traditional diets and avoided the modern convenience foods had wide palates with plenty of room for all of their naturally straight teeth, broad noses and nostrils, and very low rates of decay. Their children had no need for braces as their teeth were naturally straight. The people did not brush or floss their teeth, and they did not have dentists either, yet they had very few cavities compared to those living in civilization. The picture to the right shows examples of healthy Polynesians that Dr. Price studied, and as you can see, they have fine dental arches, beautiful straight teeth, and wide faces. At the beginning of this article, you'll find another photo of members of an African tribe in the upper Nile region, featuring more straight teeth and broad, handsome, well-developed faces. In contrast, note the crowded teeth and narrowed faces of the modernized Polynesians in the photograph below. Dr. Price found the same striking differences between primitive and modern man regardless of where he traveled.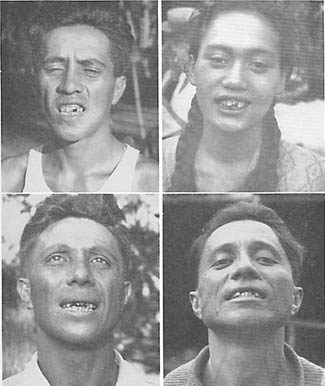 It was clear to Dr. Price that a wide variety of different diets could support excellent health. For example, the isolated Swiss villagers subsisted primarily on cheese, butter, and sourdough rye bread, with stew made from meat and bones about once a week, and fresh vegetables for the few months they were available. The Gaelics living off the coast of Scotland ate mainly fish, fish livers, and oats, while the Indians of Northern Canada were hunter-gatherers, living on wild game and gathered plant foods. Some of the tribes in Africa were nearly vegetarian, with foods such as beans, sweet potatoes, corn, millet, and bananas making up the bulk of the diet, although many of these groups made liberal use of insects and their eggs when available. Other tribes relied heavily on animal products for their meals, with meat, organs, dairy, and blood used as staple foods, while still others primarily consumed fish and cereal grains. In many of the island areas that he studied, the diet consisted of all manner of fish and shellfish, along with fatty pork, coconut, and fruit.

Dr. Price wanted to find the common denominator that protected against tooth decay amongst these vastly different diets, so he collected samples of the foods from each of these native diets, preserved them, and sent them to be tested for nutrient content in his laboratory. These tests revealed that all the diets that yielded high immunity to decay and deformities contained at least four times the minerals and water soluble vitamins and ten times the fat soluble vitamins A and D as the modern diet of his day! As astounding as these numbers may seem, the situation today is far worse, as many people have cut the traditional foods that supply these nutrients out of their diets due to misguided fears of saturated fat and cholesterol.

In addition, Price described a fat soluble "vitamin-like activator" that was present in all of the diets of healthy populations, but lacking in the modern civilized diet. He called this substance Activator X, and it is now believed by some researchers to be vitamin K2, which has recently been discovered to play important roles in bone health and prevention of heart disease. Foods he described as being high in this activator included fish eggs, as well as butterfat, meat fat, and organs from cows eating rapidly-growing green grass. Price's subsequent clinical experience convinced him that Activator X had a synergistic effect with vitamins A and D.

Price also noted that some of the isolated groups practiced the feeding of special foods to both the mother- and father-to-be before and during pregnancy, especially fish eggs and dairy products, which both would have contained plenty of vitamin K2. They did this, they told Dr. Price, to make perfect babies. These people were conscious of the fact that the nutritional status of both parents greatly influences the health of their children.

Weston Price's research turned my preconceived notions about nutrition completely upside down. I had believed fervently that my nearly vegan diet was the healthiest way to eat, but the people Dr. Price studied saw animal products like butter, liver, and fish eggs as sacred and essential to health. Some of these people had diets that were extremely high in animal products, and yet they were clearly much healthier than I was with my politically correct diet. In fact, the fat soluble vitamins A, D, and K2 are found nearly exclusively in animal products. Dr. Price himself had originally hoped to find an example of a primitive society that was maintaining good health on a vegan diet. He was unable to find one, and this was his greatest disappointment. Vegan diets are seriously lacking in the vitamins and minerals that are critical for dental and overall health, and for this reason I now consider them to be unsuitable diets for humans.

Dr. Price's Protocol for Healing Tooth Decay

When Dr. Price returned to Cleveland, he wanted to test his theory that tooth decay was the result of inadequate levels of minerals and fat-soluble vitamins in the diet. He did this by performing a fascinating experiment with children living in poverty. He first took X-rays of their teeth, which were full of dental caries. The children were brought to a mission six days per week, where they were fed a special lunch, described in Price's book as follows: "About four ounces of tomato juice or orange juice and a teaspoonful of a mixture of equal parts of a very high vitamin natural cod liver oil and an especially high vitamin butter was given at the beginning of the meal. They then received a bowl containing approximately a pint of a very rich vegetable and meat stew, made largely from bone marrow and fine cuts of tender meat: the meat was usually broiled separately to retain its juice and then chopped very fine and added to the bone marrow meat soup which always contained finely chopped vegetables and plenty of very yellow carrots; for the next course they had cooked fruit, with very little sweetening, and rolls made from freshly ground whole wheat, which were spread with the high-vitamin butter. The wheat for the rolls was ground fresh every day in a motor driven coffee mill. Each child was also given two glasses of fresh whole milk. The menu was varied from day to day by substituting for the meat stew, fish chowder or organs of animals." Dr. Price noted that the children often ate a double serving of the provided meal.

This regimen was followed for three to five months with regular checkups every four to six weeks, including X-rays and analyses of existing cavities, a chemical analysis of the saliva, and records of height and weight. It's important to note that the home diets of these children were not changed in any way. Just one well-planned meal of nutrient dense foods per day was enough to reverse the tooth decay of the children. The analysis of saliva showed significant improvement with just six weeks of these special meals, and X-rays showed that the cavities were beginning to remineralize.

Dr. Price's tooth decay reversal diet was designed to provide all of the nutritional factors he had seen in good supply in the traditional diets he had studied. The high vitamin cod liver oil was rich in fat-soluble vitamins A and D, and the high vitamin butter contained plenty of Price's Activator X. The bone broth stew and raw milk provided an abundance of minerals to support the repair of cavities. With his experiment, Dr. Price showed that teeth can be strengthened with proper nutrition, just like the other bones in our bodies.

The Role of Phytic Acid

Dr. Price is not the only researcher to cure tooth decay with nutrition. Drs. Edward and May Mellanby were the husband and wife team that first discovered vitamin D in 1919 and proved that vitamin D deficiency was the cause of rickets. In their studies of tooth decay, the Mellanbys determined three important factors that determined an individual's susceptibility to tooth decay. The first was the quantity of minerals supplied by the diet, especially calcium and phosphorus. The second was the fat soluble vitamin content of the diet, with vitamin D being of particular importance. The third was the amount of anti-nutrients in the diet. The Mellanbys found phytic acid to be the most important anti-nutrient to consider when planning a diet to reverse tooth decay.8


Phytic acid is found in the hull or bran of all seeds, including grains, beans, and nuts. It is a snowflake-shaped molecule containing a phosphorus atom in each "arm". This phosphorus is not available for us to absorb unless the phytic acid is first degraded. Even worse, the arm-like protrusions easily bind to other minerals in our food (especially calcium, magnesium, zinc, and iron), chelating them and preventing them from being absorbed in the small intestine.9 Whole grains are currently viewed as health foods because they are much higher in vitamins and minerals than refined grains, but at least two studies have shown that significantly fewer minerals are absorbed from whole grains than from refined grains, due no doubt to the high levels of phytic acid they contain.10, 11 (Refined flour is unhealthy for other reasons, of course, including it's detrimental effects on blood sugar regulation.) Phytic acid has also been shown to inhibit protein and carbohydrate digestion by disabling the enzymes that digest these macronutrients.12

For the seeds that contain it, phytic acid is a defense against premature sprouting in conditions that are suboptimal for sustaining a growing plant. The conditions favored by most seeds for sprouting are warmth, moisture, and a slightly acidic pH, similar to most soils. Under these conditions the enzyme phytase, present in most seeds, can degrade the phytic acid, rendering the nutrients in the seed available for human absorption. Research has shown that we can mimic these conditions to eliminate the phytic acid in our foods, through soaking, sour fermentation, or extended periods of sprouting.13, 14, 15

Many primitive groups went to great lengths to remove the phytic acid from their foods. Idlis and dosas from India are made from rice and lentils that are fermented for two days or longer. African recipes call for soaking corn overnight before use, and an African millet porridge called ogi goes through a heroic process of soaking, bran removal, and fermentation. The Ethiopian bread called injera is made by fermenting a grain called teff. Recipes from various Latin American countries call for soaking and fermentation of rice, corn, and beans. Sourdough bread is traditional in parts of Europe, as well as porridges made by soaking grains in water or soured milk.16 Also, contrary to popular belief, many primitive people partially milled their grains, removing a portion of the bran before use.17 All of these steps would have greatly reduced the phytic acid, while simultaneously improving the digestibility of these foods.

The Mellanbys' Tooth Decay Reversal Diet

The Mellanbys studied the effects of different diets for children on the rates of cavity formation and cavity healing. They found that adding extra oatmeal (high in phytic acid) to the diet resulted in an average of 5.8 cavities forming and less than .1 cavities healing per child. Adding extra vitamin D to the diet (and no extra oatmeal) resulted in an average of only 1 cavity per child forming, with 3.9 cavities healing, which is quite a remarkable difference. But the most interesting part of the study was another diet, which was completely grain-free and had extra vitamin D added. In place of cereal grains, the children were given extra potatoes and other vegetables, meat, milk, eggs, and fat. With this diet, a mere .37 cavities per child on average were forming, while 4.7 were healing.18 This represents a near total reversal of tooth decay by avoiding the phytic acid in grains and assuring plenty of vitamin D in the diet. Incidentally, this diet would have provided plenty of vitamin A and Activator X from the milk, eggs, and fat. These factors undoubtedly played a role in the incredible success of this diet.

The Mellanbys' discovery of the decay-promoting effects of phytic acid nicely complements the research of Weston A. Price. Dr. Price was not aware of the mineral-blocking effects of phytic acid when he performed his tooth decay experiment, and while his diet was successful in promoting the healing of cavities, it is likely he would have seen even better results if he had taken phytic acid into consideration.

I was shocked to learn that the "healthy" whole grains in my diet were contributing to my tooth decay. The concept was very difficult for me to accept, but as I gradually began experimenting with soaking my grains and beans, it became abundantly obvious that these extra steps were making a major difference in my ability to digest those foods. Perhaps the biggest surprise was the revelation that phytic acid's mineral-blocking and digestion-disrupting properties have been extensively studied and are well-known in the scientific community. And yet the average person has never even heard of phytic acid, and is daily bombarded with advice from health "experts" to increase their consumption of whole grains, beans, nuts, and seeds.

How I Reversed My Own Tooth Decay with Nutrition

My personal experience with healing tooth decay validates the findings of these nutritional pioneers. When I first learned about Dr. Price's research, I improved the nutrient-density of my diet and began taking high-vitamin cod liver oil. These changes yielded considerable improvements in my health, and the tooth decay stopped getting worse, but did not really improve either. It was a huge relief to have stopped the decay from progressing, but what I really wanted was for the decayed area to become hardened again. I had believed I could get by without taking the high-vitamin butter oil because my diet already contained plenty of raw grass-fed butter, but eventually I gave in and began taking small amounts of the butter oil. I also reduced the amount of grains in my diet, prepared most of the grains I did eat to reduce the phytic acid, and increased my intake of mineral-rich foods, including bone broth, raw and cultured dairy products, grass-fed meats, seafood and eggs, and organic vegetables. All refined and processed foods were avoided when possible.

These changes made all the difference, and with this diet my decay finally began to reverse itself. A month after I began taking the butter oil, I could actually see new white enamel growing in areas that were previously completely brown with decay! When I run my tongue along that spot now, it feels hard and mostly smooth, and there is no longer any crumbling of enamel.

Learning the truth about nutrition and tooth decay profoundly changed my outlook on life. I went from feeling like a frustrated, helpless victim to knowing that I have the ability to take my health into my own hands. I now feel that nature and life are supportive of us in ways we can scarcely imagine. Nature has given us foods with healing properties that enable us to fix the problems we have caused in our ignorance, as well as natural low-tech ways to reduce anti-nutrients in plant foods. This knowledge leads to a new paradigm of health, one that is empowering and life-embracing.

Rami Nagel, in his book Cure Tooth Decay, perfectly describes this new paradigm: "Healing cavities is about being connected to life. Our modern society generally exists in a fragmented state of disconnection. When we are out of touch with life, or out of touch with ourselves, the connection between the cause of disease and its effects is lost and we can feel like powerless victims of disease, without any real recourse. Since modern society is based upon supporting our disconnection from ourselves and others, it has not been able to support a real cure for cavities. Healing cavities is about reconnecting with yourself, and Nature, through correct food choices."

Suggestions for Healing Tooth Decay Naturally

(Disclaimer: These suggestions are for educational purposes only, and no specific results are guaranteed. My basic goal is to empower others to take responsibility for their own health, and to that end the reader accepts total responsibility for their health decisions. No comment in this article should be construed as medical advice. If you have a medical condition or dental emergency, consult with an appropriate healthcare professional. These suggestions are not meant to take the place of dental evaluation and treatment by a dentist. Always have a dentist monitor your tooth decay. Large cavities, extreme tooth pain, and infected teeth may be too advanced to respond to nutrition alone, and may require dental treatment in addition to nutritional interventions.)

1. Ensure that your diet contains plenty of natural vitamins A, D, and K2 by supplementing with fermented high-vitamin cod liver oil and high-vitamin butter oil, and include foods high in these vitamins regularly in your diet. The brand to use is Green Pasture - this is the only company I am aware of that is processing their cod liver oil in the correct way, as well as the only company that manufactures grass-fed unheated butter oil. Green Pasture also sells a blend of 2/3 cod liver oil and 1/3 butter oil. The amounts needed depend on the severity of the decay. A good starting point for an adult would be would be 1 teaspoon cod liver oil and ½ teaspoon butter oil, or 1.5 teaspoons of the blend.

Vitamin A can also be found in whole dairy products, egg yolks, and fresh or desiccated liver. Vitamin D is found in fatty fish and seafood, lard from pigs with access to sunlight, and eggs (especially duck eggs). Vitamin K2 is found in egg yolks, butter, ghee, hard and soft cheeses (especially gouda cheese), and liver. All of these animal products must be from animals raised on pasture (or wild), or they may not contain significant amounts of these vitamins. Synthetic vitamins A and D, found in supplements and most fortified foods, should be strictly avoided!

2. Increase the mineral content of your diet. Include homemade bone broth often in soups, stews, and sauces, or as a beverage, and use it as the cooking liquid for grains and beans. Raw or cultured whole dairy products (preferably grass-fed), should be eaten liberally if they are tolerated; if not, use bone broth at every meal. Include fish or shellfish once or twice per week if possible to obtain minerals from the ocean, and use unrefined sea salt in place of regular salt. If you don't eat fish, try seaweed once a week instead. Eat plenty of organic greens and other vegetables, most of them cooked and served with butter or ghee. Use unrefined sweeteners only, and use them in moderation - agave "nectar" and evaporated cane juice are refined sweeteners! If you have severe tooth decay, it may be necessary to avoid sweeteners and fruits altogether. Soaked beans, dark leafy greens, and bone broth are good sources of magnesium, which makes tooth enamel hard and resistant to decay.

3. Reduce the phytic acid in your diet by ensuring that most of your grains, beans, nuts, and seeds are properly prepared to degrade the phytic acid. The easiest way to do so is to replace regular bread with traditionally-fermented sourdough breads, which we are lucky enough to have locally available from the Grindstone Bakery. Sourdough breads can also easily be made at home. Tempeh is a fermented soy product that can be used in place of tofu. Special soaking techniques can be used for grains and beans to remove the phytic acid. If you have severe tooth decay, it's probably best to eliminate grains from your diet temporarily.

4. Make sure your water, food, and dental hygiene products don't contain fluoride, which has been linked to bone cancer and lowered IQ in children.19 Small amounts of naturally occurring calcium fluoride are beneficial for bone health, but the compounds used in water fluoridation and toothpastes are actually toxic waste byproducts of the phosphate fertilizer and aluminum industries, and are generally contaminated with heavy metals like arsenic and lead. It has been shown that areas with water fluoridation programs have just as much tooth decay as non-fluoridated areas.20 All fluoridated water should be strictly avoided, especially for children. Fluoride can be hidden in many processed foods and beverages when tap water is used to make them, so read labels and make sure they say "purified" or "filtered" water before you buy. Many fluoride-free toothpastes are available, but the majority of these products contain glycerin, a substance that coats the teeth and may prevent remineralization. Choose a glycerin-free tooth powder or soap instead, or make your own inexpensive tooth powder at home.



About Laurel: I'm very passionate about food and nutrition, because changing my own diet has has a profound effect on my health and well-being. At the age of 22, I began to experience disturbing health problems along with a worsening of health issues I'd had since childhood. Concern over my rapidly declining health launched me into an amazing journey of discovery and multiple paradigm shifts, and I'm grateful for the entire experience. With my new-found understanding I was able to improve my health (both physical and mental) dramatically, using nutrient-dense foods and targeted supplementation. I love to cook from scratch with traditional techniques and provide nourishing and satisfying meals for myself and my family. I'm here to spread awareness of the amazing healing powers of whole foods and traditional diets, and to dispel common myths about food and nutrition that prevent so many from achieving optimal health. I received my certification as a Nutritional Therapist Practitioner in 2010, and my intention is to share my knowledge with the community and support others in improving their health with real food. I offer nutritional consultations personalized to my clients' specific health concerns. Visit my website (www.dynamicbalancenutrition.com) or follow me on Twitter at [email protected]_Balance for more information. Blessings to all!


References

1. http://www.cdc.gov/MMWR/preview/mmwrhtml/ss5403a1.htm

2. http://www.springerlink.com/content/ef013vp348h4pj25/

3. http://ukpmc.ac.uk/abstract/MED/2352...UnSzdRQ1IP.137

4. http://www.nlm.nih.gov/medlineplus/e...cle/002061.htm

5. http://sciencefocus.com/qa/how-does-...t-preservative

6. http://www.westonaprice.org/basics/the-right-price

7. http://journeytoforever.org/farm_lib.../pricetoc.html

8. http://wholehealthsource.blogspot.co...ersaldiet.html

9. http://en.wikipedia.org/wiki/Phytic_acid

10. http://jp.physoc.org/content/101/3/304.full.pdf

11. http://jp.physoc.org/content/101/1/44.full.pdf

12. http://www.westonaprice.org/food-fea...th-phytic-acid

13. http://www.ncbi.nlm.nih.gov/pubmed/17373819

14. http://www.ncbi.nlm.nih.gov/pubmed/16969377

15. http://onlinelibrary.wiley.com/doi/1...342.x/abstract

16. Fallon, Sally, and Mary G. Enig. "Whole Grains." Nourishing Traditions: The
Cookbook That Challenges Politically Correct Nutrition and the Diet Dictocrats.
Washington, DC: New Trends Pub., 2001.

17. Nagel, Ramiel. "Remineralize Your Teeth." Cure Tooth Decay: Remineralize Cavities & Repair Your Teeth Naturally with Good Food. Los Gatos, CA: Golden Child Pub., 2011.

18. http://www.ncbi.nlm.nih.gov/pmc/articles/PMC2520490/

19. http://www.westonaprice.org/environm...ridation-fraud

20. http://www.fluoridealert.org/health/...nidr-dmft.html